Eye-Stick® is the brainchild of Mark Hendley, the company's CEO, who identified the need for a safe and cost-effective system for elevated videography of events, crowds and buildings.
Specializing in telescopic video mounting systems, Eye-Stick Inc. offers its clients an alternative to traditional methods. It captures the best perspective through elevated videography, eliminating the risks associated with climbing and standing on ladders, severe weather conditions, and other potential hazards such as exposure to mold or asbestos.
Eye-Stick can be customized to fit the requirements of engineers, building inspectors, professional photographers, the military and law enforcement. Eye-Stick can take videos and capture images of a diverse range of structures and activities such as crawl spaces, roofs, sporting events, military conflicts or natural wonders. Wherever there is a hard to reach place, Eye-Stick can reach it.
Eye-Stick is manufactured exclusively by Eye-Stick Inc. The company is headquartered in Russell, Ontario, Canada.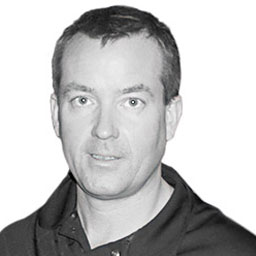 Mark Hendley —

CEO, Eye-Stick Inc.